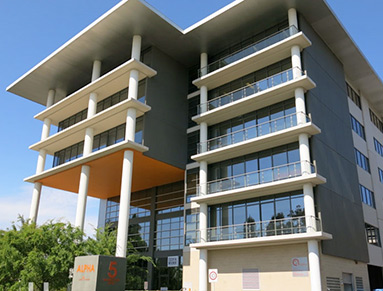 Bella Vista Chartered Accountants with an eye on your financial future
Burford Partners is a firm of Chartered Accountants assisting families and businesses throughout Sydney to grow their wealth. Contact Us
Burford Partners - a family run accounting firm
Into its second generation, Burford Partners is a family company with senior people who are committed to getting to know you and understanding what your accounting and financial needs are. Our familiarity with all our client's individual business styles and personal financial circumstances puts us in a better position to offer you the most relevant and the most valuable advice. Our partners and consultants are Greg Burford, Werner Jansen and John Burford.

Greg is a Chartered Accountant and manages Taxation, Accounting and Business Planning.

Werner is an Authorised Representative of Count and handles Financial Planning.

John is a Chartered Accountant and is involved in Taxation and Business Planning.
At Burford Partners our work broadly covers business services, taxation advice, self managed super fund mentoring and the development, management and review of financial and business strategies. We offer services to companies, businesses, employees and retirees.
When you become a client of Burford Partners you will be provided with the most up-to-date financial options for personal and business financial security, while ensuring that a solid foundation is laid for retirement and succession.
It is standard practice in our office to constantly appraise financial opportunities that may increase your individual wealth into the future. Along the way, we provide efficient and expert assistance with compliance regimes and the preparation of financial accounts, returns and statements.
This means that we work with you: keeping you ahead of the game; always being accessible to you; providing you with sound advice; regularly reviewing your business or investment plans and assisting you when you need it.
We will always be here to help with ..
Since 1971, John Burford has been offering sound advice and quality service as a result of really knowing his clients' needs. Now into our second generation of Chartered Accountants, Burford Partners continues in this tradition.
Company & personal tax returns
Tax management and reps to the ATO
Tax effective investment strategies
CGT , FBT, stamp duty, land tax
Tax planning
Risk assessments
Super structuring
Accounting books and records
Annual and interim accounts
SMSF Audits
Financial management
Budgeting and cash flow
Commercial
documentation Bookkeeping
Fund audit requirements
Reporting obligations
Fund management
SMSF Compliance
Access to financial Planning Advisers
SMSF Accounting
SMSF Taxation
Accounting & bookkeeping
Audits, Accounts & tax returns
GST, CGT & FBT
Management reporting
Business planning
Business structuring
Budgeting and cash flow analysis